Update: I've changed my endorsement. I still really like the idea of Meg Whitman as VP, but I'm going in a different direction now.
Update 2:
Forget it. I'm back to supporting Meg for VP!
One of the few talk show hosts I still listen to, Michael Medved, has written a very
nice summary of McCain's possible VP choices
. Michael is a very strong supporter of Bobby Jindal, the new governor of Louisiana, for VP. I like that idea, but I'll go one step further.
I had originally thought that the ulitimate VP would be a self-made, hispanic businessman. Someone who had leadership and character and understood what it takes to create jobs. Someone who could reach out to the ever-growing hispanic population and be an example of opportunity siezed rather than complaining about vicitimization. Of course, such a selection would drive the pinheads on the right completely out of their minds. Rush and Sean and Mark Levin and Laura Ingraham would scream about how this was clear evidence that McCain was going to annex Mexico or Mexico was going to annex the US. Then I heard some people suggest
Meg Whitman
.
I had never heard of Meg, so I looked her up. Former CEO of eBay, Republican, pro-life (as far as I know), she is everything the Democrats fear. Unlike Barack and Hillary, she has real accomplishments, has created real jobs and real wealth for the nation. She would slaughter anyone in a debate about the economy and would represent the new generation as well. With a former POW leading the ticket and the former CEO of eBay at the #2 slot, there wouldn't be much left to criticize.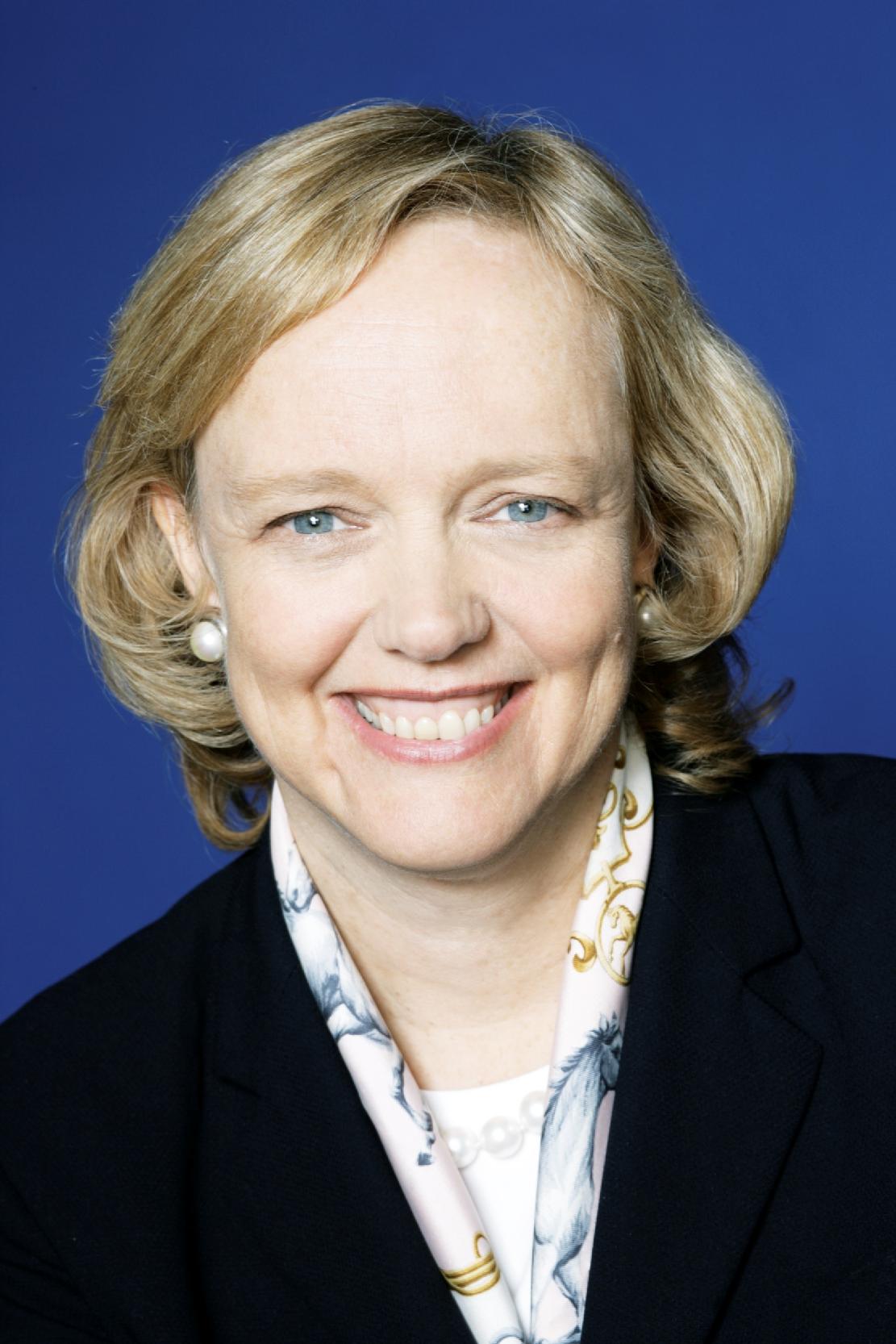 Meg Whitman for VP!
Obama is already finding that criticizing McCain on military and foreign policy issues is like leaning into a left hook. Could you imagine a lifelong politician like Obama laying into the ex-CEO of eBay about how she doesn't understand economics? How would he go after either of them for having never dealt with adversity? Hillary's made some hay claiming sexism. Meg is the ultimate in overcoming whatever sexism there is. From the Wikipedia article linked above:
Ms. Whitman joined eBay when it was a small auction website with 30 employees and revenues of more than $4 million. With her expertise in brand building at top consumer companies, she helped this Internet pioneer evolve into an unmatched global ecommerce engine that continues to influence and reshape the way people trade, pay and communicate around the world. According to Forbes magazine, Whitman was worth an estimated $1.4 billion in 2007. She is one of only seven women to have been repeatedly ranked among the world's most influential people by Time magazine.
What would the Democrats be left with? Attacking her because she's rich? Everyone who has ever used eBay and enjoyed its benefits would be inclined to look on this choice positively.
Lastly, if you want someone who could claim not be part of the Bush White House and who could run against Congress, Meg would be it.
Update
: Could you imagine the war of words on the campaign trail between Michelle Obama and Meg Whitman? It would be a massacre. An absolute massacre.
Others blogging about McCain's VP choices include:
The
Wizbang blog
talking about Alaska Governor Sarah Palin
TalkLeft
who suggests Rudy
The Saloon
suggesting Bobby Jindal is getting support
Procrastinating Politicians
with a short list of suggestions
Ann Althouse
who suggests that Mitt Romney would be a great choice (Meg was heavily involved in the Romney campaign)
The Whole Bird
is rooting for Bobby Jindal
Inside Catholic
wants to see Sarah Palin
NY for Mitt
wants to see...Mitt, who else?